Join us for an exciting weekend where history comes to life!
Winter 2022
About us
Over 700 re-enactors live out 2000 years of history over 2 fun-filled days.
In camps representing Roman times through to the Vietnam War, you'll see dazzling displays of combat, food, craft, and culture. 
Learn how to spin wool, forge swords, and make cheese or brew mead, weave cloth, and dip candles.
Get Involved
We love welcoming new people to our History Alive family.
If you're a photographer, stall holder, vendor, or just looking for a great place to volunteer, click below to send us an application or a message.
We can't wait to hear from you!
Visitor Information
Want to know how to get here, where to park, and what to expect at History Alive?
Click the button below for all the details. If you need more information, send us an email and we'll be happy to help.
We're so excited to see you at our wonderful festival!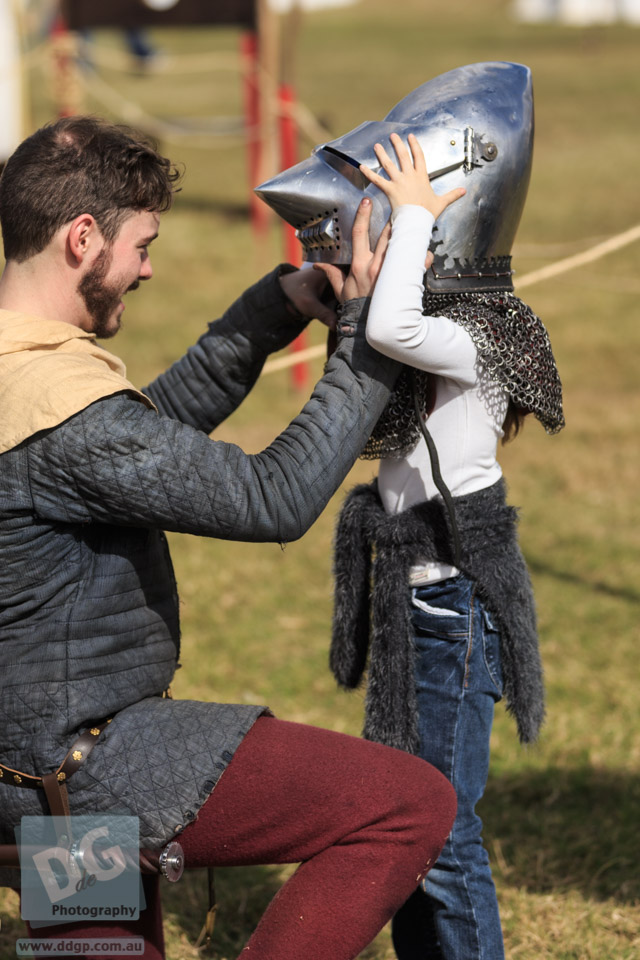 History Alive is a great event for the whole family to experience 2 days of thrilling jousts, live music, festive dance, and intriguing displays. Immerse yourself in the histories and cultures of Roman, Viking, Medieval, Napoleonic, Colonial, Victorian and Modern Eras, and witness spectacular battle re-enactments of Crusader Knights, Napoleonic Cavalry, and combatants from WWI and WWII.
Chat with our wonderful re-enactors and learn to fence like a Renaissance Spaniard, enjoy Viking Cooking demonstrations, or cheer on your favourite knight at the lavish pageantry of the Medieval Tournament. There are stunning encampments to explore and interesting workshops to attend while children can give free rein to their creativity with daily Costume Competitions, Scavenger Hunts, and a wide variety of children's immersive encampment activities.
Join us in Winter 2022 and enjoy the extraordinary sights, sounds, and aromas of times gone by at History Alive.
Living History is an attempt to re-enact life in another time. From the Dark Ages to Renaissance Italy, Colonial Australia, and beyond, our re-enactors live out their chosen era through authentic clothing, hairstyles, tentage, furniture, food, crafts, weaponry, armour, and myriad other details.
The re-enactors you see at History Alive are members of the Queensland Living History Federation (QLHF), and History Alive is the premier re-enactment event for this fantastic organisation. 
If you are interested in living history or becoming a re-enactor, be sure to visit the Queensland Living History Federation website. You'll learn all about our amazing re-enactors and how you can get involved in living history in Australia.
Queensland Living History Federation (QLHF)
When is it held?
Although History Alive can't go ahead in 2021, it will be held again in winter of 2022. 
Where is it held?
History Alive is held at Rocklea Showgrounds – corner of Ipswich Road & Goburra Street,
Rocklea, Queensland.
I have a Australian Disability Parking Permit, where can I park?
No problem, you can park on site at Rocklea Showgrounds. Please enter via Goburra Street and
have your permit clearly displayed so our traffic controllers can direct you through.
Can I catch public transport to the Rocklea Showgrounds?
Yes, you sure can! The Rocklea Railway Station is a short 5 minute stroll away along flat ground.
BCC buses service the area regularly.
Is food available?
Yes. There are loads of food vendors on site, so you can have a fuss free day. We also have
vendors selling other items, such as armour and weapons, pottery, jewellery, gifts, antiques &
curios as well as historical models.
What should I wear?
We suggest comfortable clothing and shoes. Also remember, even though it is winter the sun's rays are still strong so don't forget to wear sunscreen and a hat.
Can I smoke at History Alive?
Smoking & e-cigarettes are permitted ONLY within the signed designated smoking areas.
What time does it start?
The gates open at 9:30am each day, with the program starting at 10am.
How much are tickets?
You can find all the ticket prices, here.
Is parking available?
Yes! FREE Visitor Parking is available along Ipswich Road & in the surrounding streets.
How can we get to the Rocklea Showgrounds?
Follow this link to Google Maps for directions.
Can I bring my own weapon? Like a sword or replica gun?
Sorry, NO. Those items will have to be left at home.
Is Eftpos available?
Yes. Eftpos is available to buy tickets at the gate and an ATM will be available in the Central
Buildings area.
Is there wheelchair access?
Yes, the entire site is wheelchair accessible with disabled toilets also available.
Do you honour companion cards?
Absolutely, just show them at the gate.
I have a question that you haven't covered…
Feel free to contact us by using the contact form